Newsletter

You can download our latest newsletter to keep up to date with offers and events.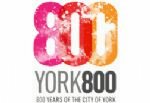 York's 800th Birthday & a Summer of Festivals
July: 6-14 - York Early Music Festival - www.ncem.co.uk 7-22 - Festival of the Rivers - www.yorkfestivals.com 8th - Dragon Boat Racing - www.yorkrotary.co.uk/dragon-boat-challenge 9th - Charter Day - www.yorkfestivals.com 14-15 - Vintage Vehicle Weekend - www.nymr.co.uk Mid July-Mid-September - York Maze - www.yorkmaze.co.uk August: 2-27 - York Mystery Plays - www.yorkmysteryplays2012.com 4-12 - York Medieval Festival - www.jorvik-viking-centre.co.uk 18th - Castle Howard Proms Spectacular - www.castlehoward.co.uk 27th - Vintage Motorcycle Club - www.yorkshireairmuseum.co.uk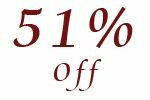 Summer Offer - 51% off
You can take advantage of some special dates with a 51% discount. Book a break on selected dates (please call to check) and receive a super discount of 51%* off our usual tariff. *This is a very special deal and dates will go quickly and are subject to availability.

York Royal 2012 Offer
The Newington Hotel York is on the Royal entrance to the ancient city of York and for 2012, the year of the Queen's Diamond Jubilee, we have a special 20.12% offer available. Supporting VisitEngland's stay at home campaign, this offer is available throughout 2012, excludes York Race dates and is subject to availability. Regretfully one night stays on Saturdays are not available. Exclusions: Excludes York Race dates; One night Saturday stays; Christmas and New Year and is subject to general availability. Promotion Code: 2012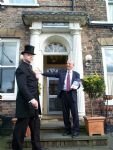 York's next great story
Chocolate News: York will have a new tourism attraction in 2012. 'Chocolate - York's Sweet Story' will open in the spring and is assured to be a hit with both children and adults alike. 'Chocolate' is to be in Kings Square York, right in the heart of the City near the Shambles. The new attraction explores the story of the chocolate and confectionery industry and will include interactive experiences (like chocolate sampling!) and will invoke many past memories as products old and current plus artefacts from around the world that tell the story are displayed. A new 'Chocolate Break' will be announced shortly - check back here soon. Older Chocolate news: A trail about the legacy of Joseph Rowntree launched by the Rowntree Society tells the story of perhaps York's most famous chocolate entrepreneur. Guests at the Newington can take advantage of a special package to explore this trail and learn more about early 20th century York through the Rowntree family history. Rowntrees chocolate works was just one of the many benefits to be left to the city of York plus a legacy of social justice, a research trust and was a forerunner in social housing provision still providing economic homes to this day. Book your visit for a Rowntrees Walk soon - special discounts available when you mention this newsletter.