Facilities
The Newington Hotel offers the facilities and hospitality usually only associated with much larger hotels, while retaining the personal service, cosy and comfortable atmosphere which can only come from a family-run business.
Pool and Sauna
A rare find among York's smaller hotels, the Newington boasts a wonderful sauna and indoor pool area for the exclusive use of our guests. You can unwind and relax after a long day's sightseeing, shopping or work. Our 20 foot pool is ideal for a quick dip or a long relaxing swim, and is a wonderful heated haven in the colder weather or a cool, refreshing oasis during those hot summer months.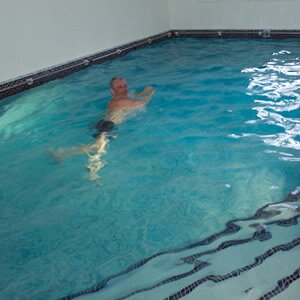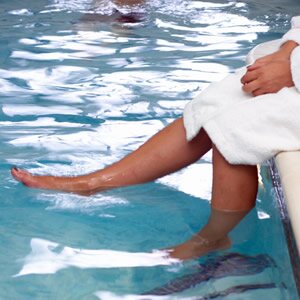 Bar, Restaurant and Lounges
This content requires HTML5/CSS3, WebGL, or Adobe Flash Player Version 9 or higher.
We have created a number of different areas for our guests to enjoy while eating, drinking and relaxing.
Our intimate cellar restaurant is renowned for our traditional English fare with a modern touch. Our fixed price dinner menu is changed daily, so those guests who are staying with us for a number of nights will be able to sample an array of delicious dishes, prepared by our chef. Our friendly and professional restaurant and bar staff will be on hand to look after you and ensure that you enjoy your dinner at the Newington.
Why not book an early dinner and then take advantage of the local, direct bus service into the city centre, which stops right outside the front of the hotel. You will have time to go to the theatre, or enjoy any of the number of evening entertainments available to visitors to York.
Our cosy bar area is adjacent to our various lounges. Our guests can enjoy a drink while watching TV, playing board games or reading in the entertainment room. Alternatively, why not relax in the bar lounge, where you can have a chat with friends or family, or curl up by our sash windows and watch the world go by?